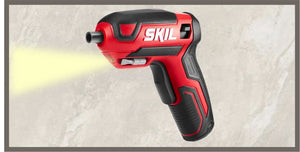 Do I need this? No... BUT... it's VERY VERY VERY helpful!!!
When it comes to adjusting the EZ-Levels... any inexpensive low-voltage handheld driver is by far the best tool for the job!
Regular Drills... work, but they have way too much torque, so you have to be careful! 
This electric driver allows you to raise cabinets up quickly without the extra torque. It also features a great little light, which lights up the toe-kick area nicely.
I use one on just about every job.